Phytonutrient ​Foods Research
Phyto Active Foods' commitment to healthier eating goes beyond producing flavorful foods rich in vitamins, minerals and phytonutrients. We also believe in learning as much as we can about the science behind the edibles we offer and passing that information on ​to you.

An informative handbook of dietary guidelines has been published by the U.S. Dept. of Health and Human Services and the U.S. Dept. of Agriculture. This 125-page book is available online for ​free, here:
US 2015-2020 Dietary Guidelines

Happy reading, ​happy eating!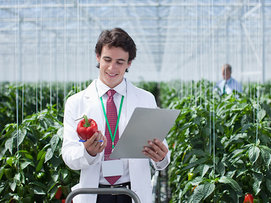 Know
and ​Grow...with research
We collaborate with America's leading farmers, nutritionists and researchers to produce quality infrared-dried fruits and vegetables that are healthy, flavorful and delightfully crunchy. In our continuing pursuit of transparency, we've included some insightful articles in our individual product research pages, accessible on the upper left of this page with a simple click. Our Phyto Active Foods team encourages your feedback and salutes your quest for ​good health.