Grab a Healthy Edge with
Dehydrated ​Beet Slices
Add bold, new taste to your healthy eating routine with dehydrated beet slices from Phyto Active Foods™. A special, advanced drying process helps to lock in their appealing flavor, natural color and crunchy character. These hearty snacks come to you in a secure, resealable packet that preserves your delicious on-the-go, fitness food, wherever you go.
Take Your Beets Along
for ​the Ride
Munch to your own beat, with tasty dried beets as only Phyto Active Foods™ can make them. Take a convenient, resealable bag with you anywhere…to work, the park, the gym. You can even drop a couple of packages into your carry-on for those otherwise snack-less airline flights. We make it easy to stock up, with free shipping on all orders of 12 packs ​or more.


#BE Gently ​Dried ​Beets
1.05 oz. ​Package $2.59
Qty: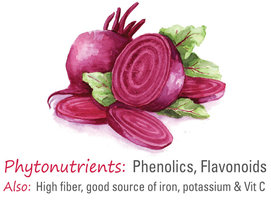 Discover the Root
of ​Good Nutrition
Few foods contain as many beneficial nutrients as the hearty beet. This healthy root vegetable, which contains high levels of antioxidants and anti-inflammatory properties, is loaded with favorable minerals such as potassium, magnesium and phosphorous. It's also a good source of vitamin C, iron and potassium, as well high source of fiber, which has been associated with lowering cholesterol and reducing inflammation. So when it comes to snacking, beets are never lacking, as a ​healthy alternative.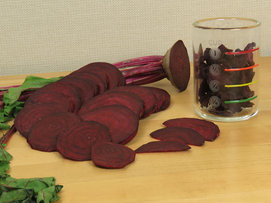 Indulge in a Healthier
Slice ​of Life
When it comes to filling up our resealable snack packs with nutrient-rich dehydrated beets, we like to be as generous as possible. Every pack contains about 1 ounce (30 grams) of dried product, which is equal to roughly 13 ounces of fresh beets! And the best part is that our special drying process locks in that fresh flavor – and adds a zesty crunch that keeps you reaching into the bag, again ​and again!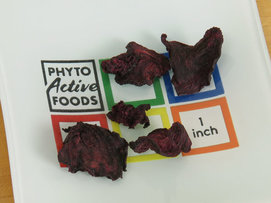 Much More Than
a ​Mere Morsel
After we developed our American-grown product, we made sure our healthy treats would be more than just a mouthful. Rather than tiny bits and pieces, we went for generous beet slices that add up to a highly satisfying food break. Each one offers the perfect combination of great taste, vital nutrients and a delightful crunch. That's the true measure of a ​satisfying snack!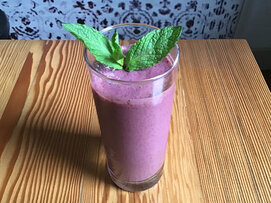 Put a Garden
in ​Your Glass
Few things are more refreshing than a cool, nutrient-rich smoothie, as a morning energy booster or afternoon taste treat. This healthy drink is made even better with Phyto Active Foods dried beet morsels and dried whole blueberries. The natural texture and flavor combine for a uniquely satisfying experience. Just blend these ingredients, then ​sip…or slurp…away!

Beet-Blueberry Smoothie
⅓ cup ​dried blueberries
1 tbsp dried ​beet morsels
1½ cups plain kefir (low-fat or ​full fat)
½ ​banana, frozen

Place all ingredients in a Vita-mix type blender and blend until creamy smooth. Click for another easy Dried Beet Recipe.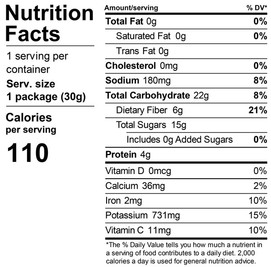 The nutrition label says it all…wholesome beets deliver plenty of beneficial nutrients, including dietary fiber, potassium and iron, not to mention key vitamins that lead to a healthier immune system. These "zero fat" root vegetables are now available to you in a convenient dried form that enables you to crunch as ​you munch!
#BE Gently ​Dried ​Beets
1.05 oz. ​Package $2.59
Qty: