Our commitments ​to you
Phyto Active Foods believes that total consumer satisfaction is a healthy way to run a business. Our shipping protocol, refund guarantee and privacy policy all reflect this "customer first" philosophy. We invite you to learn how we protect your investment – no matter its size – when you order ​from us.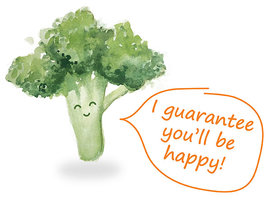 A Guarantee Any
Customer ​Could Love
How much do we believe in our crunchy health foods? Enough to offer a complete refund, if you're not 100% satisfied. Should your order be less than perfect for any reason, call us or tell us in a brief message where we failed to measure up. We will provide a mailing label for the product's return and cheerfully refund the full amount of your purchase. This no-risk offer is our way of living up to the highest standards in ​the industry.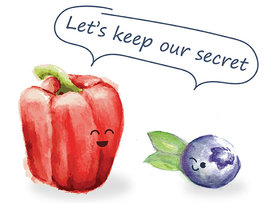 Privacy - It's Your
Data, ​Not Ours
We are strong protectors of your private information because we realize it belongs to you, not us. You can be sure that we never share any of your data with others, in any shape or form. The cookies we install to collect information from you are used only to enhance your shopping experience on our proprietary internal site. So relax, shop and rest assured that your secrets are safe ​with us.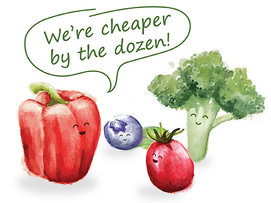 Shipping – Cheaper
by ​the Dozen
The more you order, the more you save with our "cheaper by the dozen" shipping policy. In fact, order 12 or more Phyto Active Foods fruit or vegetable snack packs, and we'll ship them by priority mail for free. When you order fewer than that, the cost is only $5. We also offer generous bulk rates on orders of 50 or more, so call us to discuss your special pricing on ​larger shipments.