Today at
Phyto ​Active Foods
Tuesday - Friday, May 26 - May 29
We're open and able to fill a limited number ​of essential food orders. As we strive to continue serving you, we have dedicated this page to keeping you updated on our factory activities and operating status. Please stay safe, and thank you for ​​your business.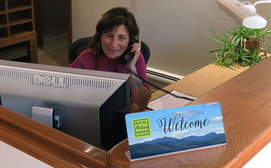 We're here...8:30am-5:00pm ET...
and we're answering most calls by the fourth ring, as usual. If you miss us, please leave a message. We're returning most missed calls within 15 minutes.

No, it's not business as usual, but we are operating with a reduced crew and turning out the same kind of quality products as always. And we are taking special precautions to help ensure the safety of our workers and customers alike.

Because we are following state guidelines for the pandemic, you may find our staffing and hours to be a bit fluid over the next few weeks. In the meantime, if you need help with an order or answers to your questions, feel free to call us. If you miss us, please leave a message and include the best time for us to return your call. After all, a friendly phone voice is ​always welcome.